Feb 28 and Mar 7, 2021 - First Week Below...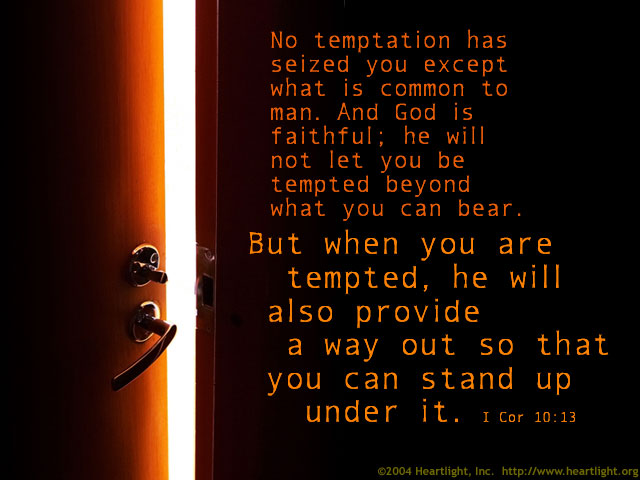 God Will Provide Himself A Lamb
Part 1
Feb 28 and Mar 7, 2021

Today we will be reviewing the story of Abraham and how he trusted God. We will see how Abraham believed God with all of his heart and was willing to do everything that God told him to do. God in turn blessed Abraham and all nations of the earth because of his faith and obedience. Time and time again, God has proven himself faithful and that his promises are true. He doesn't have to do that, but he understands humanity and therefore when his children, like Abraham are obedient, God in turn blesses. We see today that the promises God gave to Abraham have come to pass and are true. We know that the promises God makes to us are true and will come to pass as well.
Genesis 22:3-8

3. And Abraham rose up early in the morning, and saddled his ass, and took two of his young men with him, and Isaac his son, and clave the wood for the burnt offering, and rose up, and went unto the place of which God had told him. 4. Then on the third day Abraham lifted up his eyes, and saw the place afar off. 5. And Abraham said unto his young men, Abide ye here with the ass; and I and the lad will go yonder and worship, and come again to you. 6. And Abraham took the wood of the burnt offering, and laid it upon Isaac his son; and he took the fire in his hand, and a knife; and they went both of them together. 7. And Isaac spake unto Abraham his father, and said, My father: and he said, Here am I, my son. And he said, Behold the fire and the wood: but where is the lamb for a burnt offering? 8. And Abraham said, My son, God will provide himself a lamb for a burnt offering: so they went both of them together.


Feb 28 and Mar 7, 2021 - Second Week Below...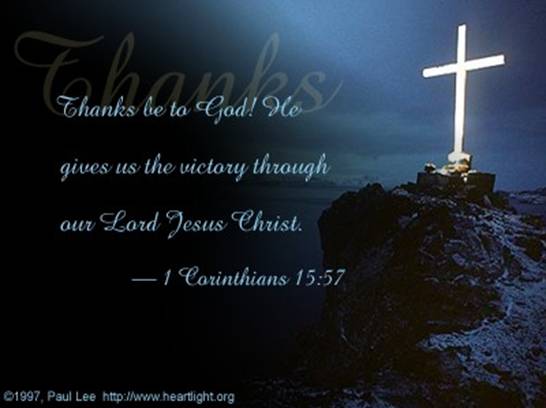 God Will Provide Himself A Lamb
Part 2
Feb 28 and March 7, 2021
Last week we began this lesson. We reviewed the life of Abraham and his relationship with God. We learned how God chose Abraham and made a covenant with him and his seed and how God is faithful and true to his word. We saw his struggles as well as blessings. We learned that God gave Abraham and his wife Sarah a son in their old age, when Sarah was past child bearing years. His name was Isaac and God chose him to be the son of promise. Then we saw how God instructed Abraham to take Isaac and offer him for a burnt offering unto the Lord. Abraham trusts the Lord and takes Isaac as God has instructed. When Isaac asks Abraham his father where the sacrifice was, Abraham replies that God would provide himself a lamb.
2 Corinthians 5:14. "For the love of Christ constraineth us; because we thus judge, that if one died for all, then were all dead: 15. And that he died for all, that they which live should not henceforth live unto themselves, but unto him which died for them, and rose again. 16.Wherefore henceforth know we no man after the flesh: yea, though we have known Christ after the flesh, yet now henceforth know we him no more. 17. Therefore if any man be in Christ, he is a new creature: old things are passed away; behold, all things are become new.
18. And all things are of God, who hath reconciled us to himself by Jesus Christ, and hath given to us the ministry of reconciliation; 19. To wit, that God was in Christ, reconciling the world unto himself, not imputing their trespasses unto them; and hath committed unto us the word of reconciliation. 20. Now then we are ambassadors for Christ, as though God did beseech you by us: we pray you in Christ's stead, be ye reconciled to God. 21. For he hath made him to be sin for us, who knew no sin; that we might be made the righteousness of God in him."
GOD Bless all who read, and hear Your word,
In the name of Jesus…
Amen.
CindyGirl - See my church!
Adams Hill Church, Morgan County, Tennessee
.

Feb 28 and March 7, 2021 - First Week Below...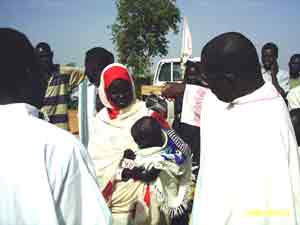 Life of Christ 2
Extra! Extra! Read All About Jesus' Baptism!, by Lisa DeVinney
Author's Notes
: Last week we began a new series on the life of Christ. The first lesson focused on the account of Jesus staying behind in Jerusalem, at age twelve. This week's lesson finds us jumping forward eighteen years, to when Jesus was thirty years old. We'll be looking at the first recorded event in Jesus' life, following His disappearance as a youngster: and that will be His baptism by John the Baptist. It's a short passage, but one packed with great significance in understanding who Jesus truly is. And rather than doing an activity only at the end of class, if you have the supplies available, this week the students will be completing the activity during the course of the lesson.
CURRENT HANDOUT
Life of Christ 2
Extra! Extra! Read All About Jesus' Baptism!, by Lisa DeVinney
Activity Preparation: If you have the supplies available, encourage the students to work along with you, through the lesson, to complete the handout/activity sheets. A sample is provided as this week's handout a. However, you can create your own, if needed. You will only need paper and writing utensils. Divide the paper into three sections, one for each verse.
In yesterday's news, ___________ of Nazareth came to the Jordan River to be _________ by ________ the Baptist, even though Jesus is not a sinner! As soon as Jesus came up from the water, the Holy __________________ descended upon Him, in the form of a ____________, and it stayed on Him. Jesus had the added excitement of seeing ______________ opened. And then there was a ___________, right from Heaven. It was the voice of God the ________________. And He said that Jesus is His beloved __________, and that He was ________ ___________ with Him. Stay tuned for more upcoming news of His public ministry.

Feb 28 and March 7, 2021 - Second Week Below...

Life of Christ 3 - Jesus: The Miracle Worker, by Lisa DeVinney
Author's Notes: This week we'll be continuing our series on the Life of Christ by looking at some of His miracles. There are so many recorded in God's Word. Each teaches us something special about Jesus. We're going to limit our lesson to only two of them; the first and last recorded in the Gospel of John. And we're going to learn from each of them who Jesus really was (God in the flesh), and what He wanted us to learn about Himself.
Coloring Page for Young Visitors
CURRENT HANDOUT
Life of Christ 3- - Jesus: The Miracle Worker, by Lisa DeVinney
True or False
1. Jesus had never met Mary, Martha, or Lazarus before.
2. Jesus delayed going to see Lazarus because He knew it would bring glory to God.
3. Jesus knew that Lazarus had died before He arrived in Bethany.
4. Mary and Martha both believed that if Jesus had been there, Lazarus would not have died.
5. Jesus brought Lazarus back to life the day after he died.
6. Many of the Jews believed on Jesus after seeing Him raise Lazarus from the dead.
Devotional Poem: Living Proof
Jesus' life on earth was proof of all that He had said.
He is God, with power to heal and raise men from the dead.
Many hearts were opened by the miracles received.
Won't you open your heart, too, and in the Son believe?
Lisa's Other Grade 3-6 Lessons
-- Lisa DeVinney --

Feb 28 and March 7, 2021 - First Week Below...
Primary LessonThey That Do His Commandments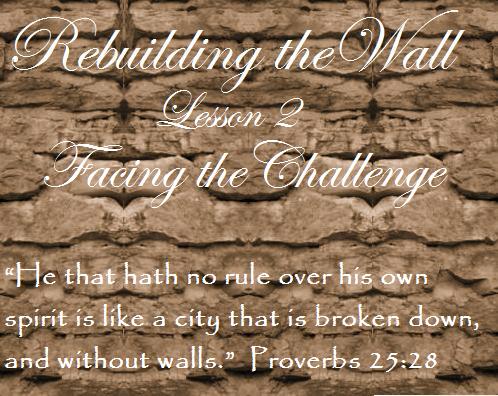 They That Do His Commandments
by Julie Pisacane
They That Do His Commandments
Opening Prayer: Join together in prayer asking the Lord to teach us continually and to give us understanding of His truth, His ways and commandments and His eternal love.
CURRENT HANDOUT
They That Do His Commandments
Fill in the blanks to 111:10:
1. The fear of the Lord is the beginning of _________ a good understanding have all they that do his ____________: his praise endureth forever. Verse 10
2. Who is full of grace and compassion? Verse 4
3. Is His name holy? Verse 9
4. Who sent redemption to His people? Verse 9
5. Will the works of the Lord be remembered? Verse 4
6. Who are the ones that have a good understanding? Vs 10
7. Do you love God?
8. What are some of the ways you show your love for God? Take turns talking about this.
9. Fill in the blanks to today's memory verse: Psalm 143:10 Teach me to do thy_______ ; for thou art my__________: thy spirit is good;
lead ______ into the land of uprightness.
I Will Walk With My Lord
Words of truth and love shall forever be
My soul's unmerited treasure.
God's commands are gems
Etched across my heart…
Not ever to depart.
Everlasting gifts
Offered by One
Who willingly
Paid my price.
With a smile
I will walk
With my
Lord in
Paradise.
Close With Prayer.

Feb 28 and March 7, 2021 - Second Week Below...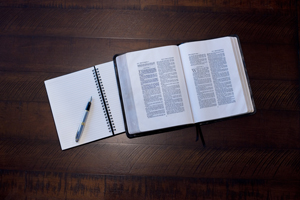 Thy Word Have I Hidden In My Heart
by Julie Pisacane
Open with prayer to God- asking Him to give us the understanding that all of His Word is truth and every word we read in Scripture is intended to help us learn about His perfect will and of our precious Saviour Jesus Christ.
CURRENT HANDOUT
Thy Word Have I Hidden In My Heart
Talk about today's lesson and ask the children to answer
the following questions :
1. What Book can we turn to where every word is truth ___________________?
2. Who do we pray to _______________________ ?
3. Who will never lead us astray ?_______________
4. What do we hide in our heart ? ____________________
5. Fill in the blanks :
Thy Word have I hid in my _________, that I might not sin against ___________.