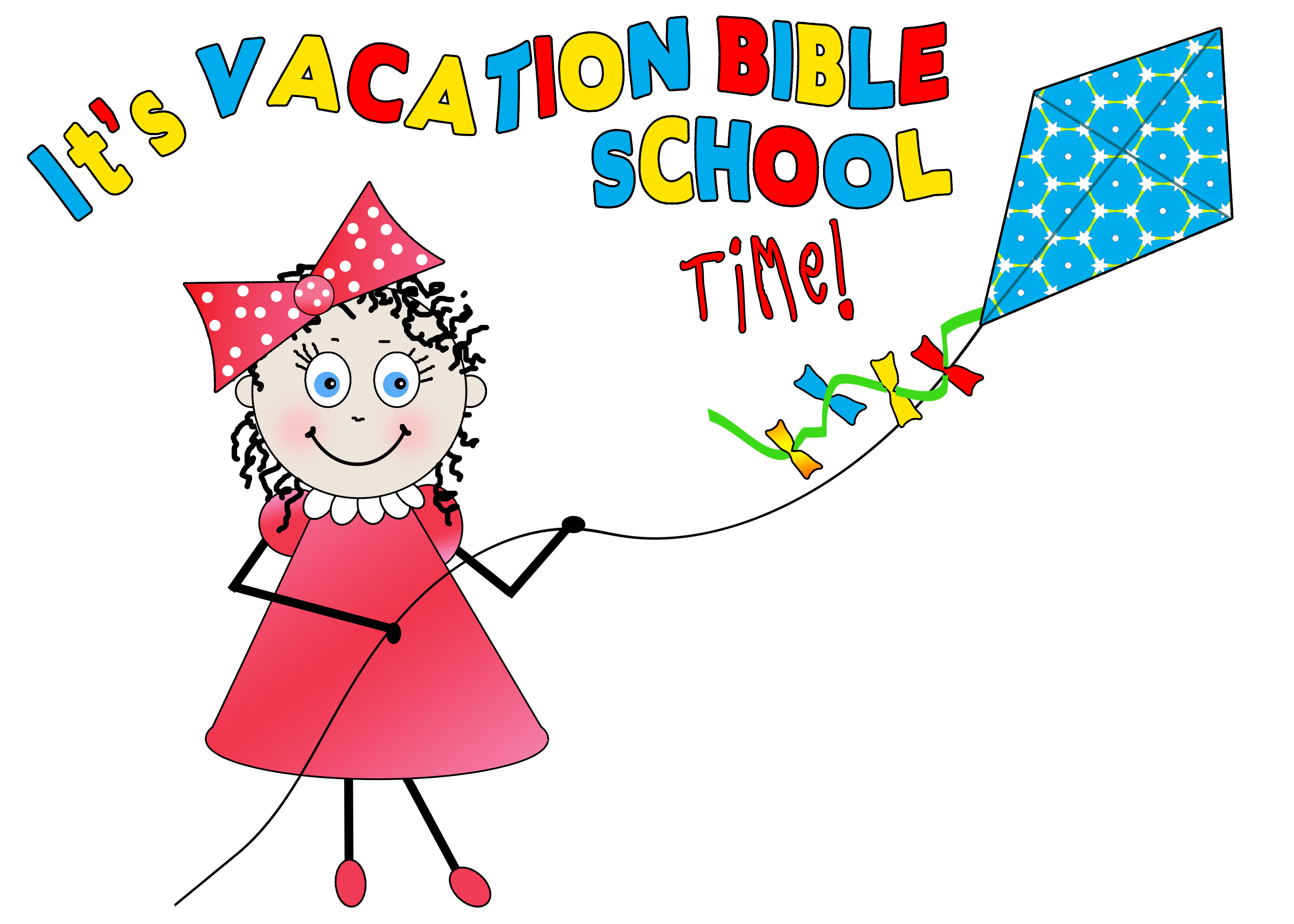 Vacation Bible School using World Sunday School

October 10 and October 17 - First Week Below...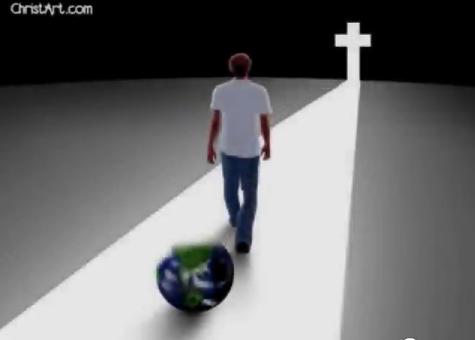 Pressing On
October 10 and October 17, 2021
This week we will be doing a study in the book of Philippians which was written by the Apostle Paul. We will take a look at our own hearts as we do this study and ask ourselves, are we just comfortably walking along with the LORD in this life or are we pursuing to know HIM with passion? It is my prayer that each one of you reading this will be encouraged and that you will be inspired to chase after the knowledge of who JESUS CHRIST is and to desire to know all about HIM! HE IS GOOD…ALL THE TIME!
CURRENT HANDOUT
Pressing On
If you look it up, that term "persecutest thou" in the Greek again which is the language Paul used to pen it down…is the same word, diokio which again means to chase after or pursue! In other words Jesus was asking, Saul why are you chasing me? Saul was terrified and the chapter goes on to show how Saul was arrested for Christ and he was converted and the LORD changed his name to Paul and we know GOD used his life for more than I'm sure he ever even dreamed of!

Paul understood that human beings are created for passion. If we are not allowing GOD to be that passion that we are pursuing then our flesh will chase after something else and will get us into a pit of sin. Saul went from chasing after JESUS to do harm to HIM, to chasing after HIM to know Him, to live Him, to be overtaken by Him…I want that too!

What are you chasing after? Are you chasing after that dream of wealth? Are you chasing after a person or relationship? Maybe you are chasing after popularity or fame. What if you got that thing that you were chasing? Would it still fulfill you? It might for a while, but Dear ones let me tell you a truth. The one and only passion that you and I can pursue after that will NEVER let us down, that will go with us at the end of our lives, is The LORD JESUS CHRIST. There is no other , none other that will go with us after we leave this life. Paul was very wise in understanding that. That is why he said that all the things he had done, obeying the law to the letter, paying his tithes, understanding the law, education, all the things that the flesh could boast about, they were NOTHING and he accounted them as trash because it is all going to burn and life is meaningless without Jesus Christ. He gave it all up to learn of and to know Christ. To experience that passion and that fire! I want that! Don't you? You may not realize it now, but Beloved the most exciting life you can live is that of one who is in full surrender to Christ. You NEVER know what He will do next that is so amazing that YOU WILL BE BLOWN AWAY!

October 10 and October 17, 2021 - Second Week Below...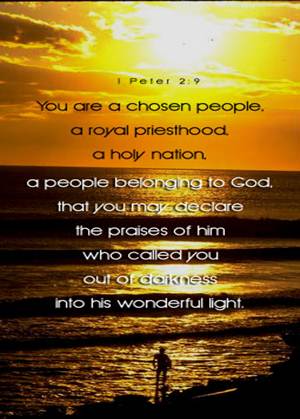 The Holy Priesthood - A Generation Changed

Our Sunday school topic for today describes King Hezekiah. He was a holy man, but God gave him great riches just to test him. God put him on his own as a test, just to find out whether Hezekiah, in the midst of success, would still worship his Lord. By doing this, the Lord helped Hezekiah examine his own heart, and make a decision completely on his own.
Now we know from reading Genesis 29 that Leah and her sister Rachel were in a competition for their husband Jacob's love. Jacob loved Rachel and Leah was unloved. God saw this happening so Rachel was barren at first but Leah began to have these sons for Jacob. Each time she had a son, she would pray and wish that her husband would love her. So each of the names of these sons had great meaning and insight into how Leah was feeling. Today we will not get into the meaning of all of the names but I do want us to look at the third son, Levi. This next verse we will read is referring to Leah who is unloved and looking so desperately for love from her husband Jacob.

Genesis 29:34 "And she conceived again, and bare a son; and said, Now this time will my husband be joined unto me, because I have born him three sons: therefore was his name called Levi."
In other words Leah was saying here, Well maybe my husband will not love me but I have born him three sons so he will be attached to me! The name Levi in Hebrew means, Attachment. (Please keep this in mind.)
How many times in life do we as humans want so badly for someone to love us or accept us that it becomes the most important thing in our lives be it a spouse, a sibling, a parent or a friend. Could be a co worker or school mate. We are a people created by God for companionship and relationship. It is natural to want that and desire it. However, our main attachment should be to God. Where God is pleased with healthy Godly relationships in our lives and fellowship of brethren, we must be very careful that we focus our main attentions on God and not on man. We cannot force another person to love or accept us. That does not mean that God cannot change their heart but we cannot manipulate the situation to go the way we wish for it to go. We must fall our on faces before God and pray for His will in such matters and be happy with what God chooses for us.




CindyGirl - See my church!
Adams Hill Church, Morgan County, Tennessee
.

October 10 and October 17, 2021- First Week Below...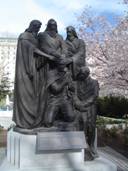 - The Apostle Paul: Part 3
The First Missionaries, by Lisa DeVinney
Author's Notes: Last week we left Saul back in his home town of Tarsus. He was creating a great deal of unrest in Jerusalem, as he went around boldly preaching about Jesus Christ. So the disciples thought it best to send him home, for a little while. In today's lesson, we're going to find God's plan for Saul really going into motion, as his friend, Barnabas, is asked to take on some new ministries, and chooses Saul to be his partner. Together, they would become God's first missionaries.
Coloring Page for Young Visitors
CURRENT HANDOUT
The Apostle Paul: Part 3
The First Missionaries, by Lisa DeVinney
Fill in the Blanks
The word of God spread because of the stoning of .
was chosen to go and minister to the new Christians in Antioch.
Barnabas went to Tarsus to find .
Saul and Barnabas were chosen to deliver a relief gift to Christians suffering from _________.
The told the church to send Barnabas and Saul as missionaries.
True or False
1. A young man named John went with Saul and Barnabas to Cyprus.
2. In Paphos, Saul and Barnabas met with opposition from a silver smith.
3. The deputy was turned away from the Lord by the sorcerer.
4. God blinded the sorcerer who tried to stop the deputy from believing.
5. John went back home to Jerusalem when they landed in Pamphylia.

October 10 and October 17, 2021- Second Week Below...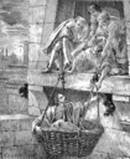 The Apostle Paul: Part 4
The Message Spreads, by Lisa DeVinney
Author's Notes: Last week, we saw our missionaries, Paul and Barnabas being sent out to share the good news about Jesus Christ. They celebrated a great victory on the island of Cyprus, as the deputy of Paphos believed in Jesus, despite great opposition from Satan. But the pair also suffered a great disappointment as John, who had come along to minister to them, abandoned them to return back home. But Paul and Barnabas didn't let disappointment stop them. In this week's lesson, we'll find Paul and Barnabas continuing their journey, and sharing with us the message that they were carrying throughout the world – that Jesus Christ was the fulfillment of God's promise to send a Savior. Today's lesson provides a great opportunity to share the message of salvation with anyone who may be lost.
Coloring Page
CURRENT HANDOUT
The Apostle Paul: Part 4
The Message Spreads, by Lisa DeVinney
Fill in the Blanks
Paul and Barnabas went to the in Antioch of Pisidia, on the sabbath.
spoke when the rulers of the synagogue invited him to.
Paul reminded the Jews about God delivering their people from .
God promised that a Savior would be born in his family line.
The Jews in Jerusalem rejected Jesus, and demanded He be put to .
True or False
1. Paul said that Jesus was the fulfillment of Old Testament prophecies.
2. Paul told the Jews that they could be saved by obeying Moses' law.
3. The Gentiles asked Paul and Barnabas to preach the message to them, too.
4. Jealous Jews stirred up persecution against Paul and Barnabas.
5. Paul and Barnabas prayed for God to destroy the city with fire.
Lisa's Other Grade 3-6 Lessons
-- Lisa DeVinney --

October 10 and October 17, 2021- First Week Below...
Primary LessonThe Chains Fell Off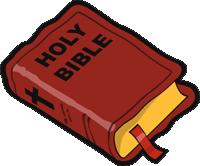 The Chains Fell Off, by Julie Pisacane




Opening Prayer : Join together in prayer asking the Lord for wisdom and understanding as we enter into our Bible study this day to learn of the abundant blessings and awesome power of our God who hears the prayers of His people.
CURRENT HANDOUT
The Chains Fell Off, by Julie Pisacane
Follow up Lesson Questions:
1. What was the
church of God
doing while Peter was placed in prison ? ( Verse 5)
2. How many chains held Peter ? (verse 6 )
3. Who visited Peter in the prison ? (Verse 7)
4. What happened to the chains that held Peter ? ( Verse 7)
5. Did the
angel of the Lord
continue to help Peter ? ( verses 8-10 )
6. Did the iron gate of the city stop Peter from leaving ? ( verse 10 )
7. How did the iron gate open ? ( verse 10 )
7. Did the Lord deliver Peter out of the hand of Herod ? ( verse 11)
8. Is prayer an important part of our life ? Talk about it .
9. Did Jesus pray and teach us about praying ? Share with each other
what you have learned about the prayers of Jesus as found written
in the Bible and what He taught us about praying.
10. What have you learned from this passage in Acts 12 ?

October 10 and October 17, 2021- Second Week Below...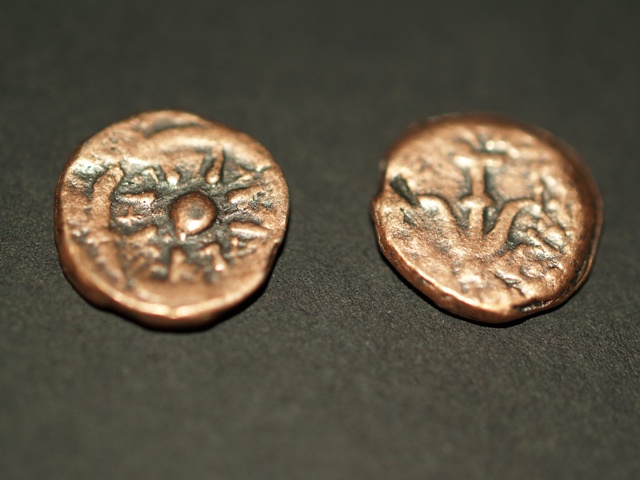 Second Week
- Clean Through The Word -- Let God Be Magnified
by Julie Pisacane
Opening Prayer : Lord to give us true understanding on how His Word is magnified above all things. May we never underestimate the power and eternal truth of the Word of God.
CURRENT HANDOUT
Clean Through The Word -- Let God Be Magnified
Follow Up Discussion Questions :
1. Who can clean our hearts from sin ? (God)
2. What do we learn of in Psalm 138 to be magnifed above all things ?
3. In John 15 - How did Jesus cleanse those He was speaking to ?
( With His Word )
4. Do you understand the importance of Scripture ?
5. Are you able to cleans yourself from sin ?
6. Can we do anything without Jesus ?
7. Who will you pray to for the blessings of a clean heart
and for the blessings of others to have a clean heart ?
Opening Discussion: Ask the children to smell the flowers and then to describe what they smell.
Ask the children if there are smells from other things that have been around them that are not so pleasant, like spoiled milk, or garbage or too many fumes from cars. Explain to the children that the two words today sound the same when spoken and are both mentioned in The Bible.