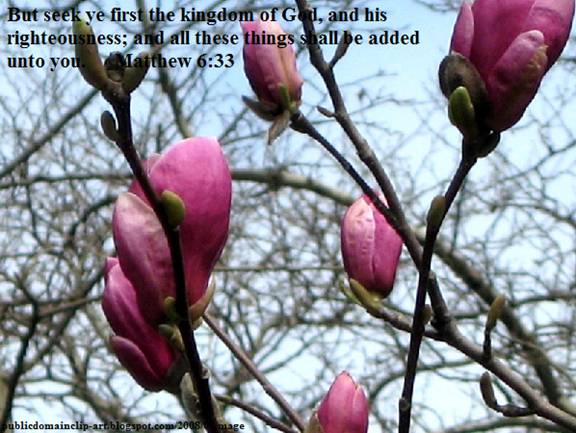 Seek Ye First the Kingdom of God March 1, 2020
The magnolia tree stood tall with her branches stretched out over all the flowers of the field. Her dew covered, soft blossoms shimmered in the sun like diamonds. She swayed and danced in the wind so slowly and gracefully as her limbs reached high in praise to her God, The Creator of all. She was thankful for all the many blessings in her life. All who saw her thought she was the most content and happy of all that lived in the field. Yet, deep inside her spirit, she was filled with fear. So many unanswered questions filled her thoughts.
CURRENT HANDOUT
Seek Ye First the Kingdom of God
Matthew 6:25-33
25Therefore I say unto you, Take no thought for your life, what ye shall eat, or what ye shall drink; nor yet for your body, what ye shall put on. Is not the life more than meat, and the body than raiment? 26Behold the fowls of the air: for they sow not, neither do they reap, nor gather into barns; yet your heavenly Father feedeth them. Are ye not much better than they? 27Which of you by taking thought can add one cubit unto his stature? 28And why take ye thought for raiment? Consider the lilies of the field, how they grow; they toil not, neither do they spin: 29And yet I say unto you, That even Solomon in all his glory was not arrayed like one of these.

God Bless you all,
~*Cindygirl*~
(cindygirl)
GOD Bless You.
:O)
CindyGirl - See my church!
Adams Hill Church, Morgan County, Tennessee
.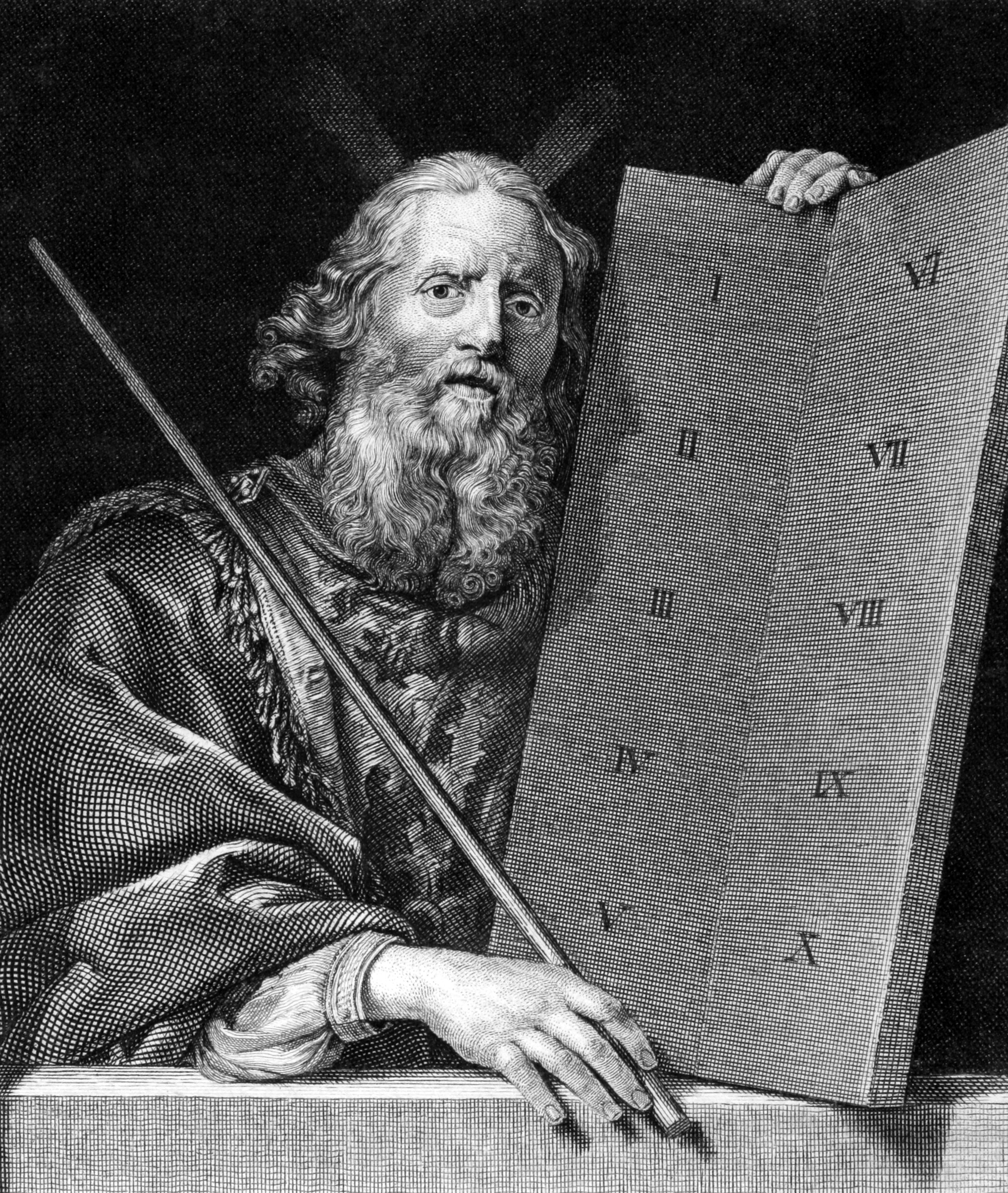 March 1, 2020 - Moses: Egypt…Meet Almighty God! (Part 4)
Do any of you observe the Jewish feasts that were established in the Bible? Do you know of any families that do? Today we're going to be learning about the Feast of Passover – how it began, and what it means for Christians, today. So I'd like to share with you a little bit of what a Jewish child might be doing to prepare for and enjoy this special feast. Then, we'll take a close look at how it all began, back in the Book of Exodus.
CURRENT HANDOUT
Moses (Part 8) -Egypt…Meet Almighty God! (Part 4)

Class Activity: (Review Questions)
Fill in the Blanks
The Feast of ____ _ celebrates God freeing the Israelites from slavery in Egypt.
The Israelites were to sprinkle the lamb's ______ on their door posts.
At ______, the Lord smote the firstborn of Egypt.
The Israelites were to eat _______ bread with the lamb.
The Israelites ate their Passover meal with their ______ on, so they would be ready to leave when Pharaoh gave the word.
True or False
1. God warned Pharaoh that his firstborn son would die at midnight.
2. The Israelites were allowed to choose between beef and lamb for the Passover meal.
3. Pharaoh believed Moses' warning and prepared a lamb and sprinkled its blood on his door.
4. God hardened Pharaoh's heart so that everyone would learn, from His signs, that He is the one, true God.
5. Pharaoh's son was spared from the plague.


Devotional Poem:
Behold the sacrifice of love; Behold the pure and spotless lamb
Who hung between two dying thieves, To pay the price for sinful man.
And now, behold the Savior reins! For He has conquered death and sin.
Will you consider such great love? Open your heart…invite Him in.
Lisa's Other Grade 3-6 Lessons
-- Lisa DeVinney --
Primary Lesson March 1, 2020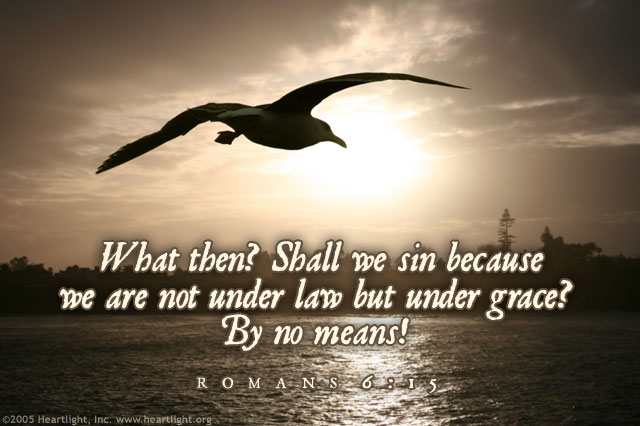 Let It Shine
by Julie Pisacane



Let It Shine

Opening Prayer: Join together in prayer thanking God

for His Son , the true Light in our lives who continues

to light the paths for those in need and to bring

to them love ,forgiveness and the eternal blessings of

salvation.


CURRENT HANDOUT
Let It Shine




Follow Up Bible Questions:

1. Fill in the blank from verse 18 : But the __________ of the just is as the __________ light

2. Fill in the blank from verse 19:The way of the wicked is as __________ they know not at what they stumble.

3. Are we to hear the

word of the Lord

? Vs 20

4. Are our eyes supposed to stay focused on the

Word of God

? vs. 21

5. Can we keep the Word of God in our hearts vs. 21

6. Read the following to the children:

Psalm 119:11 Thy word have I hid in mine heart,

that I might not sin against thee.

7. Did God provide His children holy words to live by? Read again out loud --vs 20-23

*Also read the following: Psalm 119:105

Thy word is a lamp unto my feet

, and a light unto my path.

8. Put this lesson into practice: Can you share this light with others in your life?

9. Will you be a sunbeam for God?

_________________________________________________________________________________________


Julie Pisacane


________________________________________