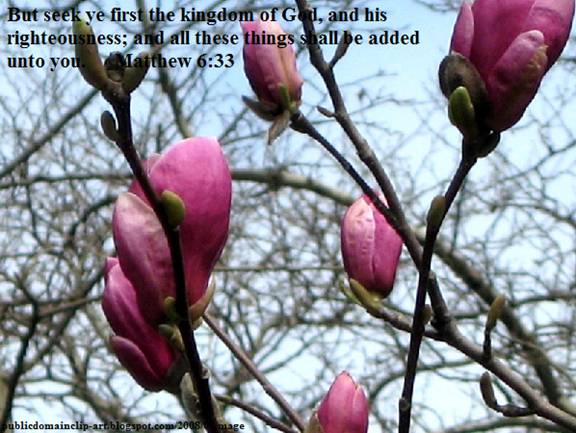 Seek Ye First November 17, 2019
Seek Ye First
Most Christians know that we are supposed to put God first in our lives, but so many don't understand that this includes seeking God first about every little detail in our lives. Even the things we don't think would be important to Him. Satan comes against us with many different tactics. One of his tactics includes self hate as well as non-acceptance of others. I understand now after many years how satan attacks the minds of our youth with feelings of inadequacy and self hatred in order to destroy them. Teen suicide is sadly on the rise and we need to be aware of how satan uses non-acceptance and self hatred in order to accomplish his horrible work. We need to be on our knees seeking the Lord and teaching our children so that they can be aware and we need to teach them how to battle these feelings that satan places in the mind. The evil one not only uses these tactics on youth, but also on the adult mind. We need to learn to Seek God first in all things in order to give him the fight of his life!
I wanted to do this lesson first because God placed it upon my heart, and secondly, because I understand the way Satan works in so many different ways, with a number of distractions trying to get us away from this principle Jesus taught in Matthew 6:33. The devil knows that if we do this, that if we seek first the kingdom of God and his righteousness, through Christ we will be unstoppable! He may knock us around, but he won't stop us. We are conquerors through Christ Jesus!
The Story of the Magnolia Tree
~* The magnolia tree stood tall with her branches stretched out over all the flowers of the field. Her dew covered, soft blossoms shimmered in the sun like diamonds. She swayed and danced in the wind so slowly and gracefully as her limbs reached high in praise to her God, The Creator of all. She was thankful for all the many blessings in her life. All who saw her thought she was the most content and happy of all that lived in the field. Yet, deep inside her spirit, she was filled with fear. So many unanswered questions filled her thoughts.
God Bless you all,
~*Cindygirl*~
(cindygirl)
GOD Bless You.
:O)
CindyGirl - See my church!
Adams Hill Church, Morgan County, Tennessee
.



Grades 3-6 Sunday School Lesson
November 17, 2019
Joseph: Part 5
Changes Outside and In
Author's Notes: We're going to continue looking at the life of Joseph, this week. And as Joseph once again encounters his brothers, we're going to consider a question posed in Jeremiah 13:23: can a leopard change its spots? The answer to that question, of course, is no. But if God makes of it a whole new creature, like 2 Corinthians 5:17 talks about, then that leopard can become a spotless lion!.
Coloring Page for Young Visitors
CURRENT HANDOUT
Joseph: Part 5 - Changes Outside and In

(Review Questions)
Fill in the Blanks
Joseph was years old when he became the governor of Egypt.
As a sign of his authority, Pharaoh gave Joseph his signet .
Joseph married an Egyptian woman, and they had two .
Joseph's came to Egypt to buy food.
Joseph kept his brother as a hostage when the brothers headed home.
True or False
1. The famine that struck Egypt did not affect other lands.
2. Joseph recognized his brothers when they bowed before him.
3. Joseph revealed his true identity to his brothers when they didn't recognize him.
4. Joseph's brothers admitted that they were guilty of harming their brother.
5. Joseph sent his brothers back home with the money they had paid for their food.
Devotional Poem: New Creatures
God can make amazing changes in the darkest heart;
Make of us new creatures; give us each a brand new start.
We can thank Him for this truth; then take a look around,
And see that God is changing hearts that once, in sin, were bound.
Lisa DeVinney
Lisa's Other Grade 3-6 Lessons
-- Lisa DeVinney --
Primary Lesson November 17, 2019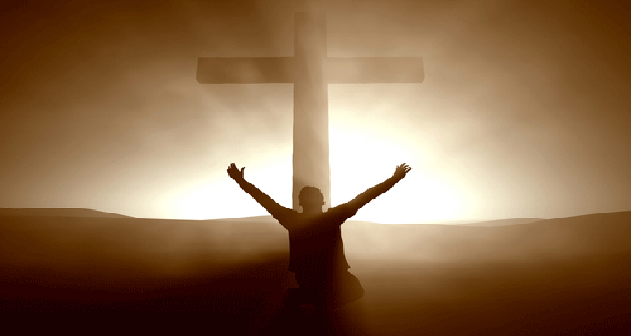 CURRENT LESSON PLAN
In the Arms of Jesus
by Julie Pisacane


For Teachers - Read Passage Twice and tell the children there will

be follow up questions after the reading.

Today's Bible Reading :

33 And he came to Capernaum: and being in the house he asked them,

What was it that ye disputed among yourselves by the way?

34 But they held their peace: for by the way they had disputed among themselves, who should be the greatest.

35 And he sat down, and called the twelve, and saith unto them,

If any man desire to be first, the same shall be last of all, and servant of all.

36 And he took a child, and set him in the midst of them:

and when he had taken him in his arms, he said unto them,

37 Whosoever shall receive one of such children in my name,

receiveth me: and whosoever shall receive me,

receiveth not me, but him that sent me.

Mark 9


CURRENT HANDOUT
In His Hands


Follow Up Discussion Questions:
1. Did Jesus get an answer to the question he asked of his disciples ?
2. Fill in the blanks of verse 34 : But they held their ________: for by the way they had disputed among themselves, who should be the _________.
3. How many disciples did Jesus sit down with ?_______ Vs. 35
4. Who did Jesus take into His arms ?_____________ vs. 36
5. Fill in the blanks of vs 37:
Whosoever shall receive one of such children in my __________,
receiveth me: and whosoever shall receive __________,
receiveth not me, but him that sent me.
6. What do the arms of Jesus mean to you ?

Talk about it !
7. Do you trust and believe in Jesus ?
You can share your answer out loud with others
or just quietly in your heart.
________________________________________