Conquering Your Goliath
(Part 2)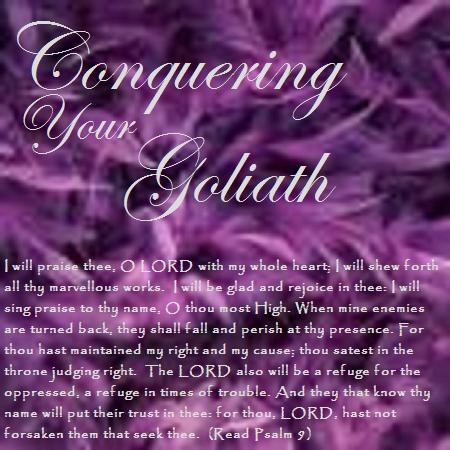 Revelation 5:5 "And one of the elders saith unto me, Weep not: behold, the Lion of the tribe of Juda, the Root of David, hath prevailed to open the book, and to loose the seven seals thereof."
The task ahead is never as big as the power of God within His children.
We focus not on ourselves, but on Him. The battle is not ours, but His.
All glory and honor be to God who is our ultimate Champion, our strength and protection.
Praise Him all ye nations. Praise the one that is all powerful. Our Father, Most High.
GOD Bless You All :O))
______________________________________________________________