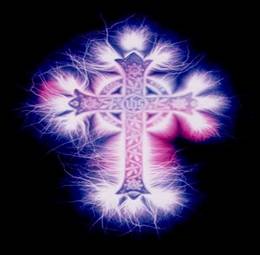 Focus on the FATHER
May 25, 2008 Handout
I pray this is a blessing to all those who read and encourages you in knowing we can trust our FATHER.
I recently read a story of a lil three year old girl that was in a swimming pool with her dad. She was happy and having a good time, her dad was holding her...just for fun her dad began to take her further into the water gently saying...deeper and deeper and deeper...The lil girl's eyes widened with fear and she held on tighter to her dad and she began to cry because the water was rising...she didn't realize that her dad could easily touch the bottom anywhere in the pool and that he would never let her go and never let her drown...Had she been able to analyze the whole situation...she would have seen that anywhere in the pool she could not touch bottom and it was over her head.
Its how we are sometimes in life GOD is and has always been holding us, and we feel safe and secure and in control when times are good, the sun is shining, our health is good, our jobs are good etc.
However, suddenly situations can come where its time for us to go deeper and higher and God wants to teach us to trust him and depend on him for everything...if we are not very careful, if we do not walk in the Spirit, instead of trusting him we will only see the rising situations that are over our heads, we focus on our circumstances and we can forget that even when we didnt realize, it was still over our heads and we are always depending on our FATHER. We forget that there is nothing out of our Fathers' control.
Remember in Matthew 14 we read that the disciples are out on the sea in boat and Jesus comes to them walking on the water. At first the disciples are afraid thinking it was a spirit, but Jesus tells them, don't be afraid , it is I. So Peter says, Lord if it's you, then let me come to you. Let us read.
Matthew 14:26 "And when the disciples saw him walking on the sea, they were troubled, saying, it is a spirit; and they cried out for fear. 27. But straightway Jesus spake unto them, saying, Be of good cheer; it is I; be not afraid. 28. And Peter answered him and said, Lord, if it be thou, bid me come unto thee on the water. 29. And he said, come. And when Peter was come down out of the ship, he walked on the water, to go to Jesus. 30. But when he saw the wind boisterous, he was afraid; and beginning to sink, he cried, saying, Lord, save me. 31. And immediately Jesus stretched forth his hand, and caught him, and said unto him, O thou of little faith, wherefore didst thou doubt?"
Peter stepped down out of the boat in faith with his focus on the Lord and began to walk on the water, but as soon as he stopped focusing on Jesus, and began to focus instead of the wind, he began to be afraid and to sink. What happend? The sea was always over his head, but while focusing, trusting with faith in Jesus, Peter believed and knew he could do the impossible which was to walk on the sea, but as soon as he lost focus on Jesus, his strength, and power, he began to doubt and sink. It's the way we all are in life. If only we would keep our focus and our trust in the Lord, we will rise above all that satan and the world throws our way. It's all in HIM.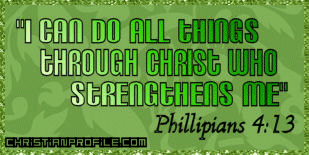 (Cindygirl May 23, 2008)
______________________________________________________________