Grafted
November 29, 2015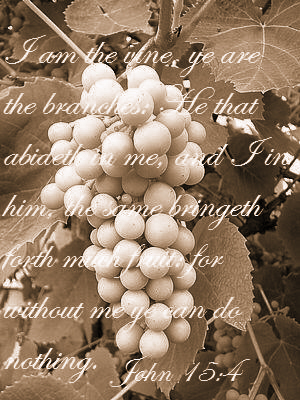 In this lesson we will learn that:
1. The vine is to branches, as Christ is to believers.
2. What it means to be grafted in to the vine.
John 15:4
"Abide in me, and I in you. As the branch cannot bear fruit of itself, except it abide in the vine; no more can ye, except ye abide in me."
May GOD Bless all those that read, in Jesus name I pray, Amen.
______________________________________________________________