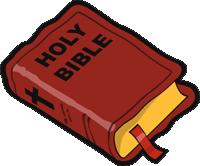 Bible Study Corner with Brother Hillbilly



Romans 10 vs. 11 For the scripture saith, Whosoever believeth on him shall not be ashamed.

Verse 11 is also a verification that the testimony of the mouth (vss. 9-10) is to the salvation that is a present reality due to believing in the heart. (You have to have salvation before you can testify unto salvation.) Whosoever believeth on Him (unto salvation) shall not be ashamed of Him but should confess with the mouth as to that salvation. If you have received so wonderful a gift as salvation you certainly should not be ashamed of it. It seems that you would want to tell the world of so great a gift as eternal life. The greatest witness a saved person has is the personal testimony that God has save you.

There is no shame in your salvation so don't be ashamed of it! There is also no shame in praising God for His goodness to you. He has given you your food, water, shelter, clothing, the air you breath your family and many other blessings too numerous to tell. Praise Him for it. Joel 2:26-27 And ye shall eat in plenty, and be satisfied, and praise the name of the LORD your God, that hath dealt wondrously with you: and my people shall never be ashamed. 27 And ye shall know that I am in the midst of Israel, and that I am the LORD your God, and none else: and my people shall never be ashamed. There is no shame in God's word. Don't be ashamed to believe it, study it and quote it. It is the only absolute guide in this world and it is sufficient for all your needs. Romans 1:16 For I am not ashamed of the gospel of Christ: for it is the power of God unto salvation to every one that believeth; to the Jew first, and also to the Greek.

Mark 8:38 Whosoever therefore shall be ashamed of me and of my words in this adulterous and sinful generation; of him also shall the Son of man be ashamed, when he cometh in the glory of his Father with the holy angels. Never be ashamed if persecution comes your way because of your faith in Jesus. 1 Peter 4:16 Yet if any man suffer as a Christian, let him not be ashamed; but let him glorify God on this behalf. 2 Timothy 1:8 Be not thou therefore ashamed of the testimony of our Lord, nor of me his prisoner: but be thou partaker of the afflictions of the gospel according to the power of God; Romans 5:1-5 Therefore being justified by faith, we have peace with God through our Lord Jesus Christ: 2 By whom also we have access by faith into this grace wherein we stand, and rejoice in hope of the glory of God. 3 And not only so, but we glory in tribulations also: knowing that tribulation worketh patience; 4 And patience, experience; and experience, hope: 5 And hope maketh not ashamed; because the love of God is shed abroad in our hearts by the Holy Ghost which is given unto us.

Romans 9:33 As it is written, Behold, I lay in Sion a stumblingstone and rock of offence: and whosoever believeth on him shall not be ashamed. Is Jesus an offence to you or can you say fully and without reservation that you are not ashamed of Him in any way. If you are truly saved your mouth should be spreading the gospel.






Poetry Corner...




How We Say His Name

How we say His name…
With delight and love; no shame
One True Light – Eternal Flame
Glorious Son, our shining ray.

Heaven's angels softly sing,
Around our Saviour and King,
Creator of Eternal Spring-
Lighting our path and way.

He humbles us by His will…
Helping us to be still
Holy Spirit is our fill-
And joy of our heart each day .


How we say His name - and why?
With delight and love; no shame
For when we weep and often cry,
Our Sweet Saviour shall wipe
All tears dry.



Isaiah 25:8 He will swallow up death in victory;
and the Lord GOD will wipe away tears
from off all faces;and the rebuke
of his people shall he take away from
off all the earth: for the
LORD hath spoken it.

Julie Pisacane © 2006
______________________________________________________________