Junior/Adult Level
Psalm 23 (The LORD is my Shepherd)

Lesson for April 28, 2019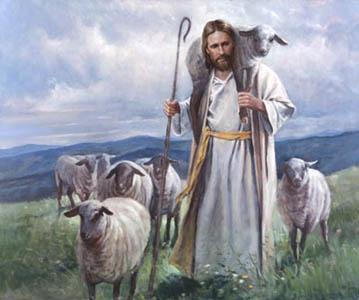 Psalm 23 (The LORD is my Shepherd)
Junior Level

Recently I saw an email with this Psalm in it. This Psalm by David is perhaps one of the most famous scriptures in the Word of GOD. I remember it's one of the first chapters I ever learned as a child and will always remember. Sometimes we can read the words or say the words of scriptures but do we really stop to think just what they mean? Today we will do that. I went through GOD'S Word and found other scriptures to back up the scripture in Psalm 23. It's an amazing and wonderful thing how these scriptures are all written by many different authors, some hundreds of years apart but all agree and speak truth because it is all inspired by GOD ALMIGHTY. It's the most wonderful gift that we have!
Handout: Easter - Psalm 23 (The LORD is my Shepherd)

Psalm 23 (The LORD is my Shepherd)
Psalm 23
" LORD is my Shepherd; I shall not want. He maketh me to lie down in green pastures: He leadeth me beside the still waters. He restoreth my soul: He leadeth me in the paths of righteousness for His name's sake. Yea, though I walk through the valley of the shadow of death, I will fear no evil: for Thou art with me; Thy rod and Thy staff they comfort me. Thou preparest a table before me in the presence of mine enemies: Thou anointest my head with oil; my cup runneth over. Surely goodness and mercy shall follow me all the days of my life: and I will dwell in the house of The LORD for ever."
Amen :O))
God Bless you all,
~*Cindygirl*~
(cindygirl)
GOD Bless You.
:O)
CindyGirl - See my church!
Adams Hill Church, Morgan County, Tennessee
.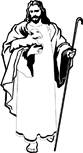 Grades 3-6 Sunday School Lesson
Easter Sunday: Accepting the Unexpected
Easter Lessons
Accepting the Unexpected

Author's Notes: Last week we began a series of lessons leading up to Easter. This week, we're going to look at what sort of Messiah the Jews were expecting, what they should have been expecting, and what He really was – a spiritual Savior. One day He will return to earth as the King they were looking for. But the first time He came, many had trouble accepting what they weren't expecting.
Easter Sunday: Accepting the Unexpected
Grades 3-6 Sunday School Lesson


Fill in the Blanks
God promised, all the way back in the Garden of , to send a Messiah.
The Jews were looking for a Messiah to be their earthly .
John called Jesus "the of God, who takes away the sin of the world."
Simeon warned Jesus' mother, , that a sword would pierce her own soul.
When Jesus talked about destroying the , He was talking about His death.
True or False
1. Old Testament prophecy said that the Messiah would come as an angel.
2. When Jesus fed the 5000, some of the Jews recognized Jesus as the Prophet foretold in the Old Testament.
3. The Jews knew that a lamb had to die to cover their sins.
4. Most of the Jews accepted Jesus as their promised Messiah.
5. Jesus' rejection by the Jews was actually part of God's plan.




Lisa's Other Grade 3-6 Lessons

-- Lisa DeVinney --
Primary Level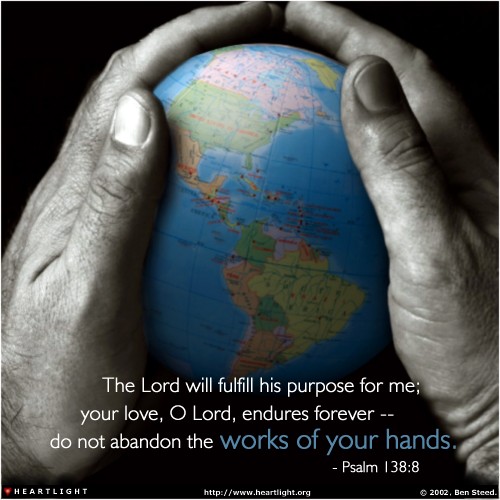 CURRENT LESSON PLAN
The Joy of Easter, by Julie Pisacane
April 28, 2019
Opening Prayer:
Let us join in prayer this
Easter Sunday
and gives thanks to Jesus
for everything He has done for all those who believe in Him.
Follow Up Questions:
1. What other name is Thomas called ? Vs. 24
2. Was he a disciple of Jesus ? ______ vs. 24
3. What did Thomas need to see in order to believe ? vs. 25
4. Was seeing the only request or did Thomas need to touch Jesus as well ? vs. 25
5. If he wasn't able to see or touch Jesus would he have still believed ? vs. 25
6.
After Jesus spoke to Thomas, what did
Thomas say
? Vs.28 Fill in the blanks below.
_____________ Lord and my _______________.
7. Everyone say together verse 29 - the memory verse for today :
Jesus saith unto him, Thomas, because thou hast seen me,
thou hast believed: blessed are they
that have not seen, and yet have believed.
8. Do you believe in Jesus ?
9. Do you know how much Jesus loves you ?
________________________________________