NOTE - THIS EDITION HAS TWO WEEKS! Scroll down for second week.

May 22 and May 29 - First Week Below...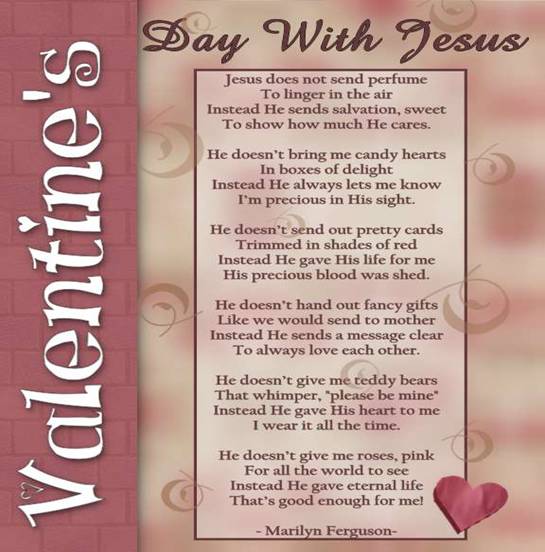 Hope
May 22 and May 29, 2021
Introduction: This week's lesson focuses on how faith and hope fit together and the importance of placing our faith and hope in the Lord as we walk in this life and try to do the will of our Father in Heaven.
There are many things in life in which people place their hope. Some hope they win the lottery. There are those that hope that their jobs will fulfill them and bring them a happy life. First let us ask ourselves, what is hope exactly?
Hope is looking forward to with desire and trust in expectation that everything will work out for the best.
Dear Father,
We come to you today in praise of who you are and in knowing that you are worthy to be praised. There is none like you. There never has been and there never will be. You are Almighty, Sovereign God and in you we place our faith, trust and our hope. We know and understand that you alone are worthy of praise and all other things would fail us.
Father we thank you that we can trust you and that you are hope. We thank you that you are love and that you are mercy and grace. We ask you to help us to always remember to walk in your ways. Teach us to love your ways and your laws. Help us to keep them in our hearts and to always trust, hope and have faith in you because You are a faithful and wonderful Father and you cannot fail. Thank you for your mercy and understanding. We worship you today and hope in your words and in the soon coming of your Son Jesus. Help us to listen and follow the instruction of Your Holy Spirit that dwells in us so that your will be done in each and every life that prays this prayer now. In the wonderful, precious name of Jesus we ask, pray, and worship you. AMEN.

May 22 and May 29 - Second Week Below...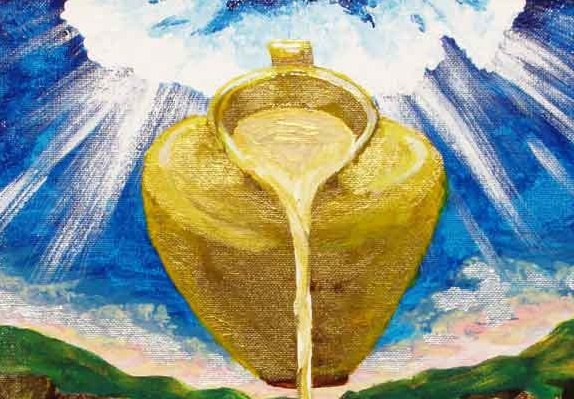 Did you know faith and lasting hope fit together. They are woven together like a beautiful tapestry. This only happens when we place our faith, and our hope in the ONE who is able to keep us, and that is The LORD JESUS CHRIST! It is my prayer that as you read, you begin to understand the importance of placing your faith in and your hope in The LORD. He is the only One that can fulfill every last promise He has made and the only One that will NEVER fail! Praise HIS name!
Hope in Jesus Christ


"My hope is built on nothing less, than Jesus' blood and righteousness I dare not trust the sweetest frame, but wholly lean on Jesus' name. On CHRIST the Solid Rock I stand, All other ground is sinking sand. All other ground is sinking sand."

Edward Mote, 1797-1874
CindyGirl - See my church!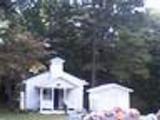 Adams Hill Church, Morgan County, Tennessee
.

May 22 and May 29, 2021- First Week Below...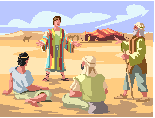 >
- Joseph 1 - Joseph's Coat of Many Colors, by Lisa DeVinney
This week we are beginning a new series on the life of Joseph (son of Jacob), in the Old Testament. We'll start right out with the familiar story of Joseph's coat of many colors; and how dangerous jealousy and hatred can be.
CURRENT HANDOUT
Joseph 1 - Joseph's Coat of Many Colors, by Lisa DeVinney
FILL IN THE BLANKS
Abraham's grandson, Jacob, had wives.
Jacob loved his wife more than his other wives.
Rachel's oldest son, , was Jacob's favorite son.
Jacob showed his favoritism by giving Joseph a special .
Joseph's brothers hated him so much that they wanted to him.
True or False
1. When going to meet his brother Esau, Jacob put Rachel and Joseph in front.
2. Jacob loved all of his children in the same way.
3. Jacob was excited to hear about Joseph's dream.
4. Joseph gave his father bad reports about his brothers.
5. Joseph's brothers planned to kill him and say an evil beast had gotten him.
6. Reuben planned to rescue Joseph and take him back to his father.

Devotional Poem: Hatred
Hatred, like an evil cancer, eats away your heart;
Keeps your mind from thinking straight, and tears your life apart.
Take it to the Lord in prayer, and He'll take it away.
But please don't wait and let it grow…take care of it today!

May 22 and May 29, 2021- Second Week Below...

Grades 3-6 In the pit and in the Prison, God is There!, by Lisa DeVinney
Author's Notes: Last week, we left Joseph at the bottom of a pit, while his brothers enjoyed their lunch, nearby. In today's lesson, Joseph will be brought up out of the pit, only to be sold into slavery, then thrown into prison for a crime he didn't commit. But through it all, we're going to find that the Lord was with Joseph, every step of the way. Handout
CURRENT HANDOUT
Grades 3-6 Lesson for Sunday School: In the pit and in the Prison, God is There!, by Lisa DeVinney
Fill in the Blanks
Joseph's brothers him, as a slave, to traveling merchants.
The merchants took Joseph to the land of .
Joseph became a servant in the house of , the captain of the king's guard.
Potiphar's house prospered because God was with .
When Potiphar's wife falsely accused Joseph, Potiphar put Joseph in .
True or False
1. It was Reuben's idea to sell Joseph as a slave.
2. Jacob suspected that his sons had killed Joseph.
3. Joseph's brothers sold him for twenty pieces of silver.
4. Joseph tried to take advantage of Potiphar's wife.
5. Potiphar had Joseph killed because of his wife's accusation.



Lisa's Other Grade 3-6 Lessons

-- Lisa DeVinney --

May 22 and May 29, 2021- First Week Below...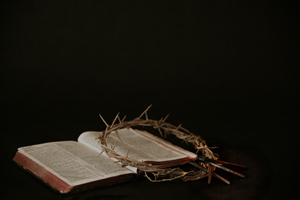 I Will Remember, by Julie Pisacane
Opening Prayer: Join together in prayer asking our Heavenly Father to help us remember those things that will give Him praise and glory.

Verse Focus: Psalm 77:11 I will remember the works of the Lord: surely I will remember thy wonders of old.
CURRENT HANDOUT
I Will Remember, by Julie Pisacane
Follow Up Questions :

1. What is the name of the person who delivered this psalm of thanks
to the Lord? __________ VS.7
2. Fill in the blanks for VS.8 Give _________ unto the Lord, call upon his ________,
make known his deeds among the people.
3. Do the children of God sing to Him ? Vs 9
4. What are we told to seek in Verse 11 ? Three answers are given.
5.What are we told to remember in Verse 12 ? Three answers are given.
6. Can you name some of the marvellous works of God ?
7.Take time to talk about them with your group .
8. What things will you remember from today that were taught to you
from the Bible ?



Julie Pisacane ©

Close in Prayer.

May 22 and May 29, 2021- Second Week Below...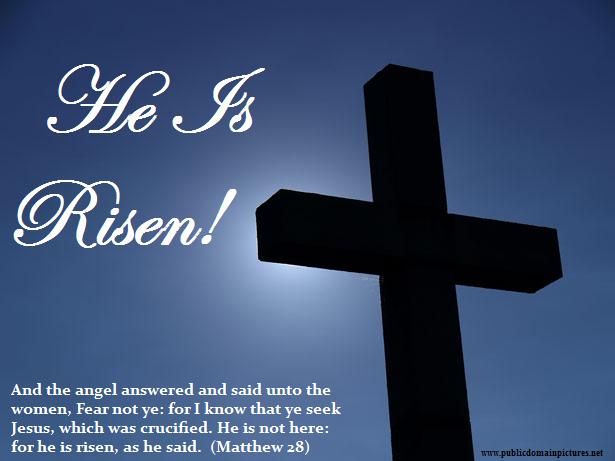 Second Week
- Jesus is Still Calling
by Julie Pisacane
Opening Prayer: Join together in a prayer of thanks as we learn from His Word about the wonderful opportunity given to those who desire to follow Jesus. Christ is still calling. May we trust in Him to lead us now and always.

Focus Verse: The day following Jesus would go forth into Galilee, and findeth Philip, and saith unto him, Follow me. John 1:43
CURRENT HANDOUT
Jesus is Still Calling
Follow Up Discussion Bible Questions :
1. Who looked upon Jesus and said ,"Behold the Lamb of God" VS.35-36
2. Two disciples follow Jesus after they heard him________.
Vs. 37
3. What did the two disciples call Jesus ? VS. 38 ( Rabbi, Master)
4. Do you know what a disciple is ?
Easton's Bible Dictionary
Disciple: a scholar, sometimes applied to the followers of John the Baptist (

Matthew 9:14

), and of the Pharisees (

Matthew 22:16

), but principally to the followers of Christ. A disciple of Christ is one who
believes his doctrine,
rests on his sacrifice,
imbibes his spirit, and
imitates his example