Scroll down for Primary Level
GRADE 3-6 LESSON - January 1, 2023
Teacher's Notes: We've been following the Israelites' trip through the wilderness toward the Promised Land for many weeks. Today's lesson finds them finally getting close to their destination; close enough that spies are sent out to see what the Promised Land looks like. But when the spies come back with their report, will they see the Promised Land as God does, and follow Him in? Or will they see things differently, and lose out on the blessings God had in store for them?
(Review Questions)
Fill in the Blanks
God told Moses to choose twelve men to search out the land of Canaan.
Two of the chosen men were Joshua and Caleb.
The spies brought back a giant cluster of grapes.
The spies said the land flowed with milk and honey.
The spies said they felt like grasshoppers compared to the people in Canaan.
True or False
1. After leaving Mt. Sinai, the Israelites encamped at Kadesh-barnea. (true)
2. The spies were told to bring back captives from the land. (false – bring back the fruit of the land)
3. The spies claimed to have seen giants in the Promised Land. (true)
4. Ten of the spies were ready to go into the Promised Land with Moses. (false – only two)
5. God said everyone 20 years old and older would die in the wilderness. (true)
Lisa's Other Grade 3-6 Lessons
-- Lisa DeVinney
PRIMARY LESSON - January 1, 2023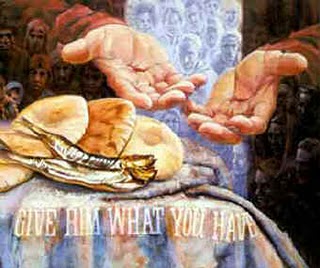 Deuteronomy 6:5 – You shall love the LORD your God with all your heart and with all your soul and with all your might.
Do the - "Pass The Cup " lesson activity .

After each child takes a verse paper from the cup,

explain how the

Word of God

is faithful and true .

He has given us words to live by

and has made spiritual promises to those who trust

and believe in Him . Have each child read the verse out loud.

Help them if needed .


_____________________________________________

Julie Pisacane ©
Close in Prayer.